Adjustable Trolley Table
---
Go from sitting to standing seamlessly with this contemporary, yet functional height adjustable mini-table on wheels.
You Will Love This Product Because:
Go from sitting to standing seamlessly with this contemporary, yet functional height adjustable mini-table. Simply place the desk next to your office chair or sofa to work comfortably either sitting or standing.
Sneak in a stretch during your computer time or focus on your craft while standing upright without putting any stress on your back. Adjust the desk to a lower height and let your kids finish their homework while you are prepping a snack in the kitchen?
This telescoping table lets you adjust the height seamlessly with four fingers. If you decide to sit down, the frame is designed with a cut out that offers you plenty of leg space under the top surface. It comes on wheels and its sturdy metal frame holds up to 50 lbs. A great companion for any dorm room, bedroom, office, living room or anywhere you need a versatile table.
And btw.: Let's say you have limited space. Simply fold the table to its original shipping dimensions and store it under your bed or behind any door if you need more space.
Make your life more convenient with the Adjustable Trolley Table. Quick and easy to set up, it will take you less that 5 seconds, simply unfold and lock it into place without using any tools. No matter where you intend to use it, this trolley will provide a sturdy work area that also serves as an accent to your space.
Here's What You Get:
Foldable, Adjustable Trolley Table in a classic black finish.
100% pre-assembled item - folded flat for shipping.
4 professional grade swivel wheels with lock function.
1-year limited Origami warranty.
Direct access to Origami's Customer Happiness-Team by phone or email.
Features You Will Love:
Patented Origami Connection Clip to ensure stability.
Easy set up -simply unfold- NO TOOLS required.
Helps you working while sitting or standing up.
Adjusts the height of the wood surface with 2 fingers.
Sleek design with 4 wheels to move it around easily.
Will It Fit In Your Space?
Time to get out the measuring tape! Dimensions and capacity of the Adjustable Trolley Table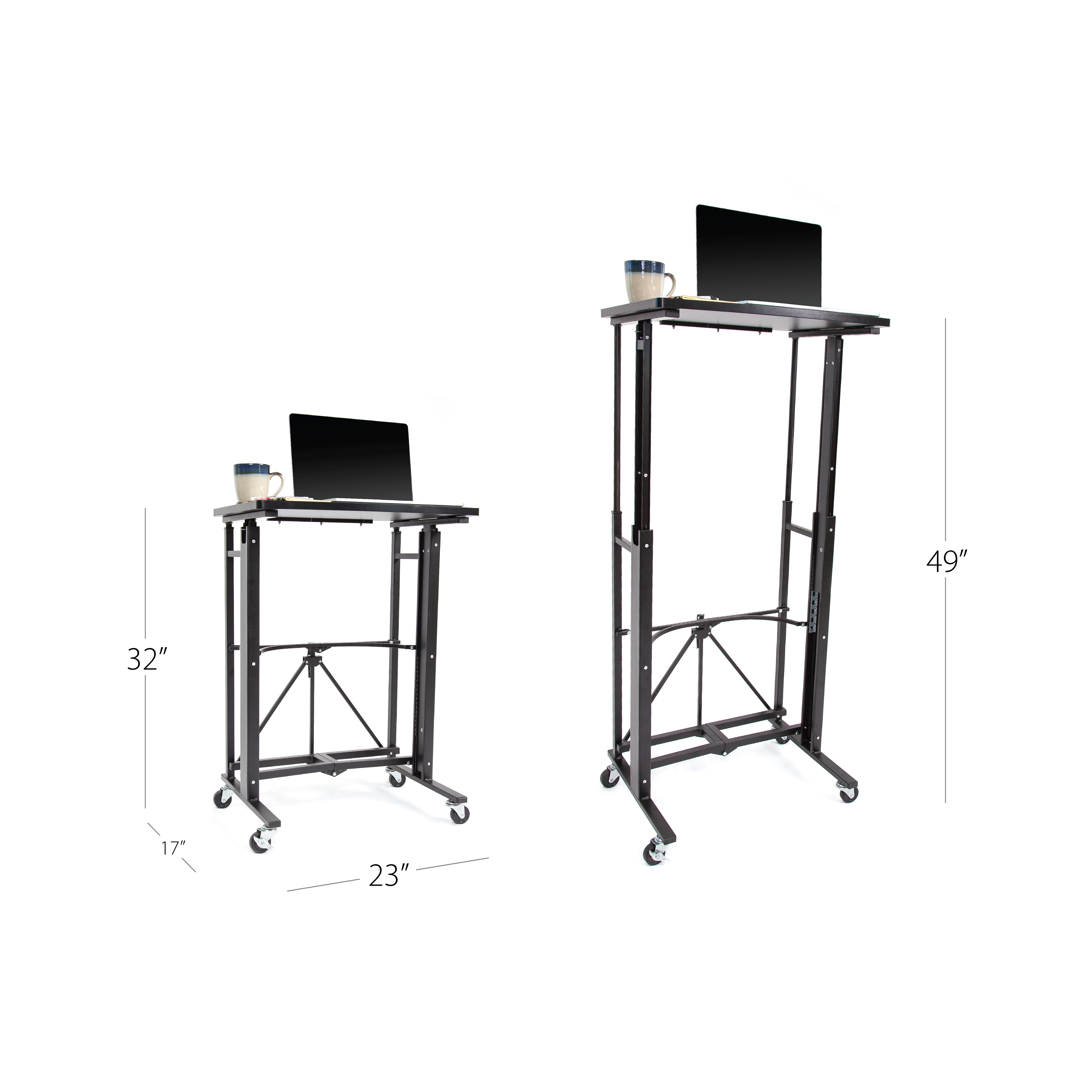 Size Unfolded:

Approx. 23" W x 17" D x 32-49" H

Size Folded (for Storage):

Approx. 4.5" W x 17" D x 32" H

Weight:

Approx. 28 lbs

Assembly:

Requires 1 person and less than 1 minutes. No tools required.

Weight capacity per shelf:

Approx. 75 lbs.
Don't just take our word for it!
See Yourself Why The Adjustable Trolley Table Is So Different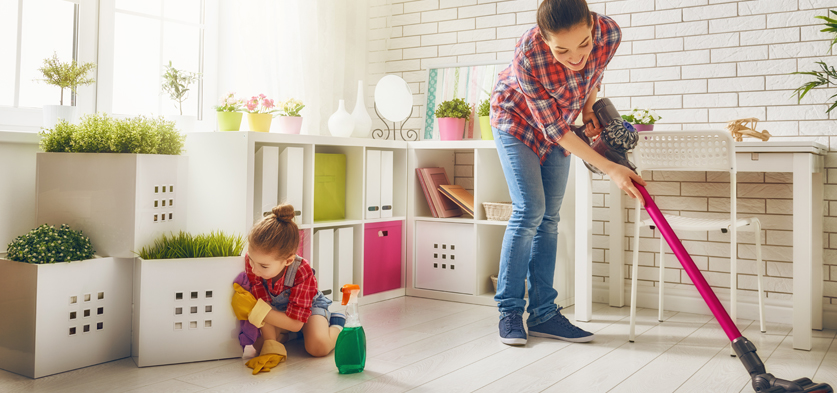 Keep it looking its best
You've put a lot of care into choosing your furnishings. With continued care, this Adjustable Trolley Table will share your home for many years to come. Now for your owner's manual...
Dust with soft dry cloth
Sponge tough spots with mild soap and water, then dry thoroughly.
Keep wheels from collecting dust.
Recommended for indoor use only.
At Origamirack, we take great pride in the quality and usability of our decorative shelves, racks and storage solutions. Attention to detail in design, materials and construction is always at the forefront. We encourage you to inspect the item upon receipt. If you have a concern or believe there is a quality issue,
we will work with you to correct it, in accordance with the policy below.
For orders placed online, for warranty information, or any other questions, please call our Origami Customer Happiness Team at 855.300.1042 (8 am-4:30 pm PST) or send a short email to Service@OrigamiRack.com.
Adjustable Trolley Table
---
Go from sitting to standing seamlessly with this contemporary, yet functional height adjustable mini-table on wheels.
Become an Origami Insider
Sing up now for up-to-the-minute offers, Life Hacks and news that make your life easier