Origami Computer Desk
---
Created to be effortlessly comfortable and functional, the Origami Computer Desk will allow you to be creative and
get down to business,
You Will Love This Product Because:
You probably know, finding the perfect desk can be quite challenging. Essentially, a desk is the space that allows you to work and create. It is something you want to be convenient and simple in functionality. It's got to be exactly perfect for you. Right?
Created to be effortlessly comfortable and functional, the Origami Computer Desk will allow you to get down to business, be creative, or simply browse the Internet with ease. Made with a steel frame and a wood top, this desk is chip resistant and long lasting.  The Desk was designed overall to blend well with any décor. The smooth black finish gives it an added style dimension for those who want to place it in their living room, or a one-room loft.  The options are endless!
The spacious top surface has a 100-pound weight capacity and the shelves below can hold your computer processing unit, printer and other miscellaneous supplies for easy access. Featuring four steel legs, this desk effortlessly supports the weight of your computer equipment without any wobble. The Origami Computer Desk is an ideal accompaniment to your home office or as your kids' personal writing and homework station.
Plus, you won't have the added stress of assembling a big desk because the Origami Computer desk is delivered pre-assembled right to your front door. Simply twist on the feet, unfold the frame, and lock the wood top into place, and you're done!  
Here's What You Get:
98% pre-assembled item - folded flat for shipping.
Wood-top desk with extra shelf-space in a classic black design.
1-year limited Origami warranty.
Direct access to Origami's Customer Happiness-Team by phone or email.
Features You Will Love:
Easy set up -simply unfold- NO TOOLS required.
Compact and modular system - holds about 100 lbs. on its top wood-surface
Utilizes the patented Origami Connection Clip to ensure stability.
Integrated shelves to hold your computer, printer, or work-related documents.
Will It Fit In Your Space?
Time to get out the measuring tape! Dimensions and capacity of the Origami Computer Desk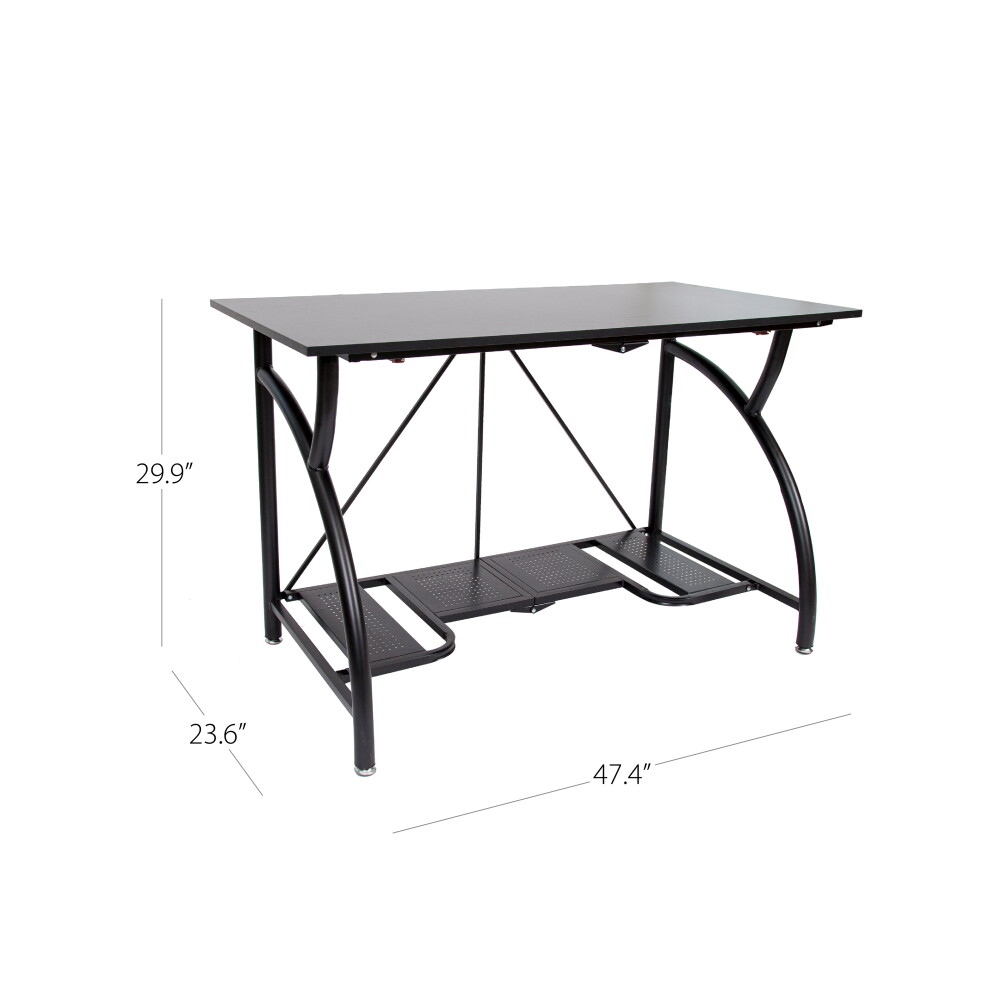 Size Unfolded:

Approx. 47.4" W x 23.6" D x 29.9" H

Size Folded (for Storage):

Approx. 6.25" W x 23.6" D x 51" H

Weight:

Approx. 38 lbs

Assembly:

Requires 1 person and less than 2 minutes. No tools required.

Weight capacity of wooden top:

Approx. 100 lbs.

Distance between lower shelf and desk top

Approx. 20"
Don't just take our word for it!
See Yourself Why The Origami Computer Desk Is So Different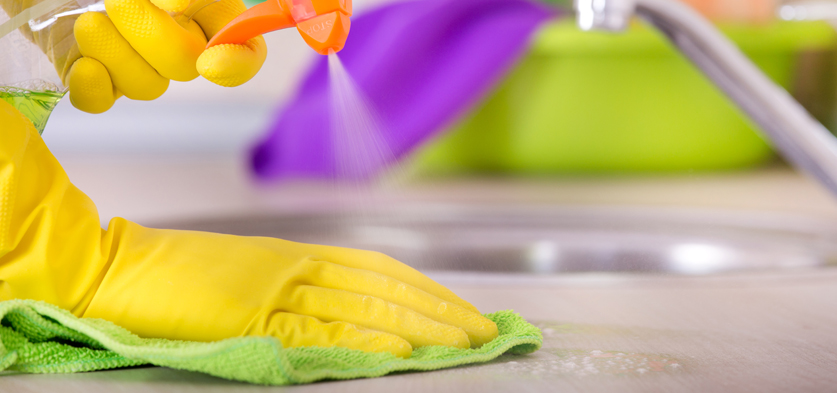 Keep it looking its best
Keep looking its best:
You've put a lot of care into choosing your furnishings. With continued care, this Computer Desk and Workstation will share your home for many years to come. Now for your owner's manual...
Dust with soft dry cloth
Sponge tough spots with mild soap and water, then dry thoroughly.
Recommended for indoor use only.
At Origamirack, we take great pride in the quality and usability of our decorative shelves, racks and storage solutions. Attention to detail in design, materials and construction is always at the forefront. We encourage you to inspect the item upon receipt. If you have a concern or believe there is a quality issue,
we will work with you to correct it, in accordance with the policy below.
For orders placed online, for warranty information, or any other questions, please call our Origami Customer Happiness Team at 855.300.1042 (8 am-4:30 pm PST) or send a short email to Service@OrigamiRack.com.
Origami Computer Desk
---
Created to be effortlessly comfortable and functional, the Origami Computer Desk will allow you to be creative and
get down to business,
Become an Origami Insider
Sing up now for up-to-the-minute offers, Life Hacks and news that make your life easier